Plaster Sand Making Machines, Plaster Sand Machines, Artificial Sand Making Machines, Manufacturer, Supplier, Exporter, Service Provider, Pune, Maharashtra, India. Majorly we export our products to customers from Gulf, Asian, African countries like Saudi Arabia, Doha, Bahrain, Kuwait, Oman, Muscat, Iran, Turkey, Yemen, Lebanon, Afghanistan, Bangladesh, Bhutan, Brunei, Burma, Cambodia, China, Hong Kong, Indonesia, Iraq, Israel, Japan, Jordan, Kazakhstan, North Korea, South Korea, Kyrgyzstan, Laos, Lebanon, Malaysia, Maldives, Mongolia, Nepal, Pakistan, Philippines, Qatar, Singapore, Sri Lanka, Syria, Taiwan, Tajikistan, Thailand, Timor-Leste, Turkmenistan, UAE (United Arab Emirates), Uzbekistan, Vietnam, Yemen, Egypt, Algeria, Ghana, Ethiopia, Nigeria, Congo, Uganda, Kenya, Sudan, Tanzania, Zambia, Angola, Zimbabwe, Namibia, Mozambique, South Africa, Mauritius etc.
Plaster Sand Making Machines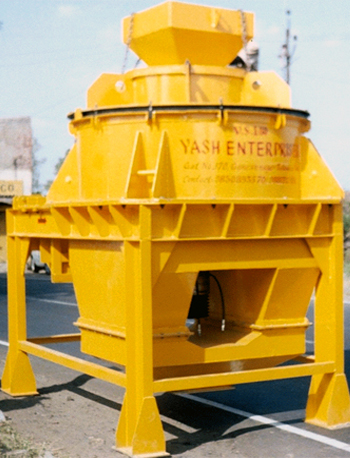 (A) Plaster Sand Machine -Dry system:
Similar to crushing plant, dry system (plaster sand machine) Consist of high speed VSI (vertical shaft imp actor) spicily design for plaster sand, stages of machineries are screening, are hoppers, conveyer, blowers of suction chamber fitter, vibrators.

Advantages of dust free sand :-
1. Reduces water cement ratio.
2. Less cracking for building.
3. Good strength.
4. Good efficiency for manual plastering.


Passing of Plaster Sand:-


| | |
| --- | --- |
| Is sieve | %passing |
| 2.36 | 95-100 |
| 1.18 | 70-80 |
| 600mm | 40-50 |
| 500 | 10-20 |
| 150 | 0-10 |
We have various dry plasters sand machines system suitable for various site and economical suitable of easy maintenance system. We have developed the various systems 10TPH to 50TPH per hour.

(B) Plaster Sand Machine Wet -System:-
(1) Sand washing by screen and bucket! single twin screeching.
(2) De washing screen.
(3) Rinsing screening.
(4) Vibrating screen for dry.

We provide completive pat age of solution for the sand washing of Plaster sand washing we also guide in the water and silt management technology.

Specifications:


SINGLE SCREWS

Size

Diameter

TPH

Power

YEWW

1000 x 300

10-15

7-10 HP

YEWW

1200 x 400

15-20

10-15 HP

YEWW

1500 x 300

20-30

20-25 HP
50TPH Sand Washing Plant
Design & Engineering, Manufacturing, Supply and Supervision of Erection & Commissioning of 50thp Sand Washing Plant along with Make up Water Pump and Flocculent Dosing System
50thp Sand Wash Plant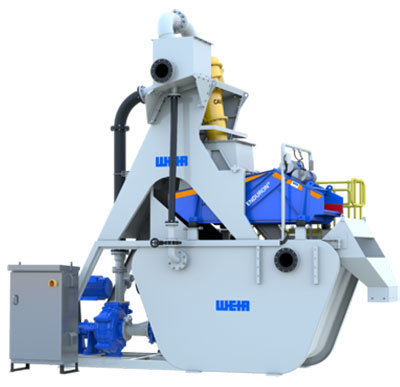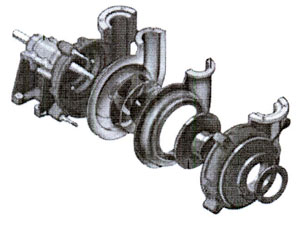 Equipment Selection and technical details — 5OTPH Sand washing Compact Plant
Hydro Cyclone Feed Pump
Qty required: 1 number
Model: 6/4 DAH
Motor Rating: 22 KW
Sealing Arrangement: Expeller sealing
Warman pump, the world's standard for heavy duties, is a perfect fit for sand application. With specially designed natural rubber replaceable lining, it offers excellent wear life, while maintaining efficiency and reliability.
---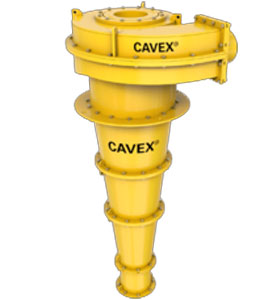 Hydro Cyclone:
Qty required :1
Model : 400CVX
Cavex hydro cyclones are designed for increased hydraulic capacity and reduced turbulence to provide accuracy in classification. Specially designed natural rubber replaceable lining delivers maximum efficiency, longer wear life and reduced cost of ownership.
Along with the supplied spigots, Weir supply additional spigots of one size higher and lower to achieve optimum classification efficiency at site based on actual feed characters and conditions.
---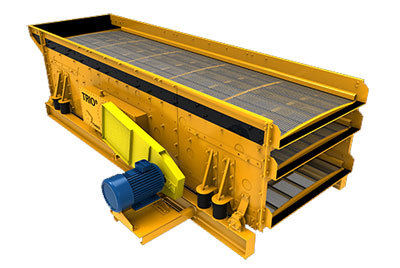 Dewatering Screens:
Qty required :1
Model : VD-12 (1.2 m x 3.0 m)
Motor rating : 4 KW X 2 No's
Enduron dewatering screens, with proven screen media technology, offers extremely robust design and construction for high efficiency, high capacity, low headroom and reduced operating and maintenance costs.
Flocculent Dosing System
• Preparation Tank & Storage Tank
• Tank Agitator
• Agitator Motor
• Dosing Pump
• Level Gauge
• Strainer
• Pulsation Dampener
• Low Level Switch
• Skid or Base frame
• Control Panel
Suitable for 150 m3/Hr of Slurry handling with 30 % solid Concentration
Power calculation: Approximate
| | | | | |
| --- | --- | --- | --- | --- |
| S. No. | Description | Qty | Installed Power(Kw | Total Installed Power (kw) |
| 1 | Cyclone feed pump | 1 | 22.0 | 22.0 |
| 2 | Dewatering Screen | 1 | 2 x 4 | 8 |
| 3 | Flocculent Dosing System | 1 | 1.5 | 1.5 |
| 4 | Make Up Water Pump | 1 | 30 | 30 |
| | | | TOTAL | 61.5 |
Water calculation: Approximate
| | |
| --- | --- |
| Description | Quantity in M3/Hr (50 TPH Plant) |
| Initial water m3/Hr | 150 |
| Top-up Water required m3/Hr | 7-10 |